Easy sharing with guests
Simply upload your wedding photos and videos to your weddies online wedding album, send album link and password to your guests and you'll be able to view your photos and videos from anywhere. No more annoying files zipping or sending photo books around!
Easily collect all photos
Uncle Jim and cousin Sarah also have photos and videos of your wedding? No problem! Guests are also allowed to upload photos to your weddies online wedding album. So you have all your wedding photos and videos in one place. Depending on your wishes, either all or only selected guests are allowed to upload and of course you have the option to delete them if you don't like them.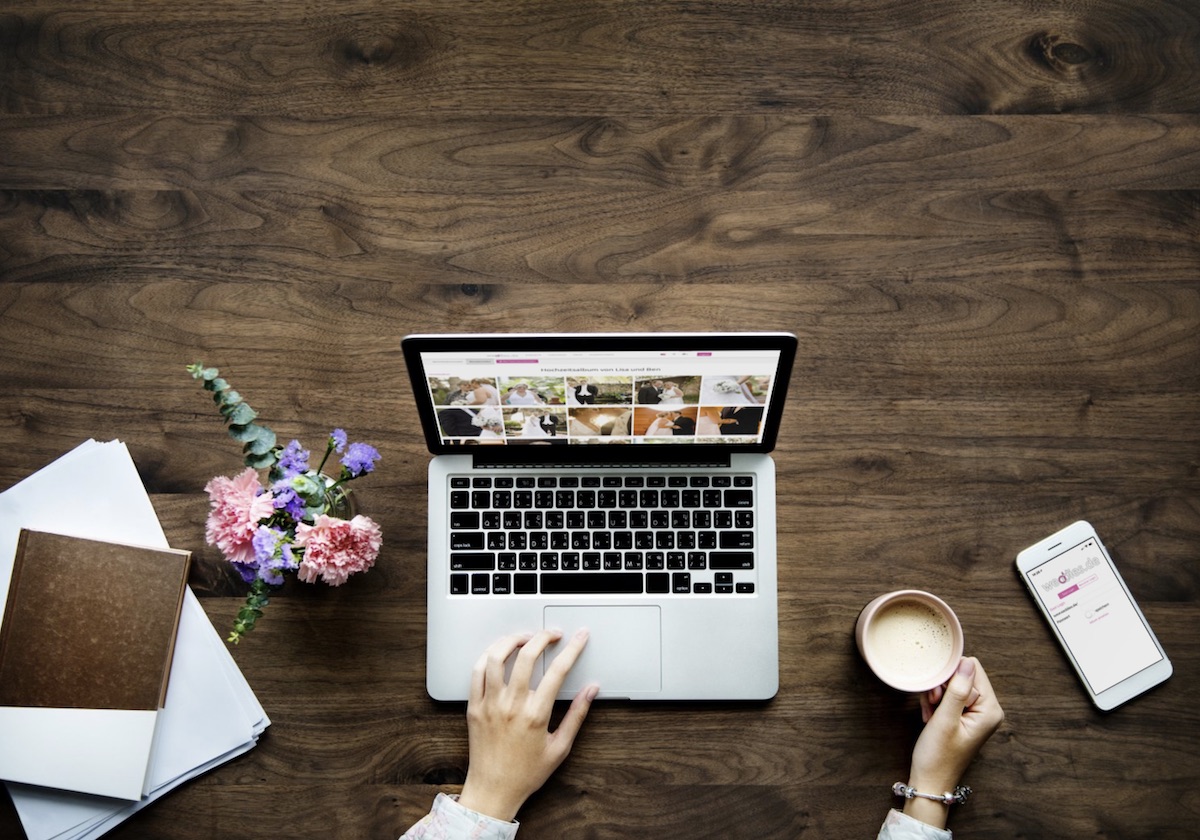 Video upload
Long awaited by our newlyweds and now finally ready for you: From now on you can also upload your wedding videos to your weddies online wedding album.
Download for free
Downloading all photos and videos (at least in HD resolution) is completely free for you and for your guests .
Create any number of folders
In your album you can create any number of folders, e.g. reception, getting ready, church and sort your photos even more clearly.
Super easy operation
Das Anlegen des Albums, das Hoch- und Runterladen der Fotos und Videos sowie die gesamte Verwaltung eures Albums, haben wir für euch super einfach gemacht. Wir wollen, dass ihr nur Freude mit eurem weddies Online Hochzeitsalbum habt.
No registration of guests
Eure Gäste müssen sich nicht registrieren, um eure Fotos und Videos anzusehen! Sie müssen auch keine App herunterladen, denn weddies gibt es auch als Website. Eure Gäste benötigen nur euren Album-Link und das Album-Passwort. Das war´s! Einfach, oder?
No advertising
No matter which weddies online wedding album you choose, we won't place any ads in your album! Yes, not even in the free basic album. All our wedding albums are 100% ad-free.
Photos in very high resolution
With the free base wedding album, EVERYONE can download the photos in HD quality for free. HD quality is sufficient for all ordinary photo articles from e.g. prints, posters, photo books, etc. With the Premium Wedding Album, the photos are even available in Ultra HD resolution.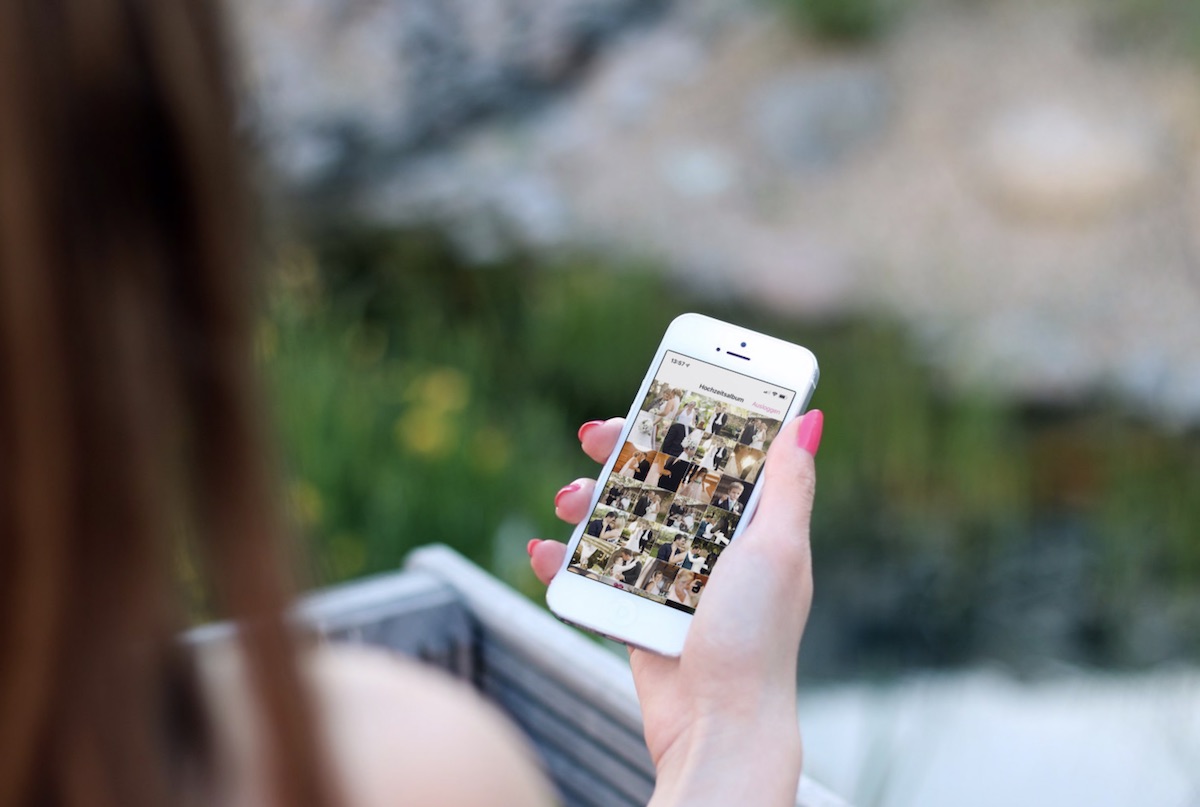 Share photographer pictures
Of course, your photographer may also upload photos directly to your album if they receive the access data from you. The weddies online wedding album can handle large amounts of data very well.
Free for guests
There are no costs and obligations for your guests! They can view and even download all photos and videos without registering, all completely free of charge.
Unlimited number of guests
10, 50, 100 or 500 guests? It doesn't matter! You can invite as many guests to your weddies online wedding album as you want. There are no limits to you.
Invite guests as you wish
Whether by email, Whats app or QR code on the thank you card, you decide for yourself how you want to share the album link and the album password with your guests. There are no limits to your creativity.
Personal album link
You can assign the name of your weddies online wedding album yourself and create a personal album link. This is much more beautiful and personal than a random and impersonal order of numbers and letters that no one can remember or a QR code that older generations cannot handle.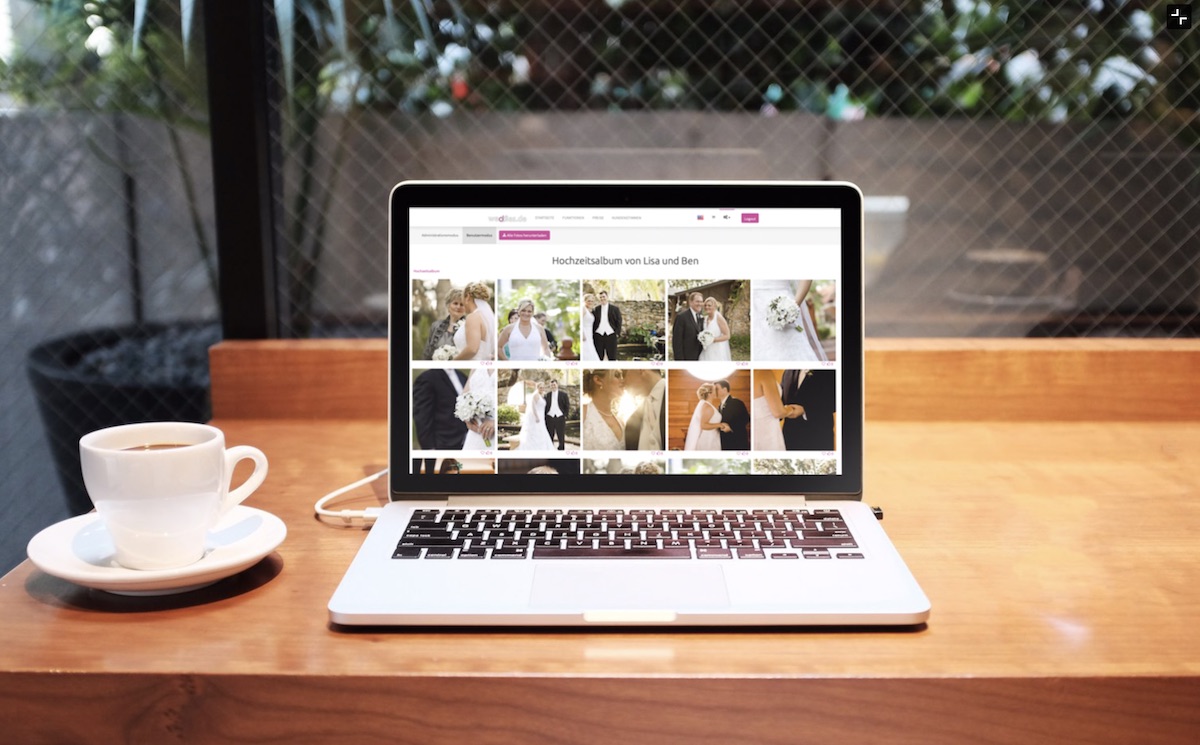 Password-protected album
Your album is protected with the password you have assigned. Only those who know this password will have access to your wedding photos and videos.
Delete
Do you not like one or more photos or videos uploaded by your guests or your photographer? Then, as a newlywed, you can simply delete them. Your wedding - your decision!
Photo prints, USB sticks, DVDs
We work with a photo lab so that you can easily order photo prints or data carriers directly from your album.
No social media integration
We do not link your album to Facebook or other social media platforms, as the security of your wedding photos and videos as well as privacy are very important to us.
Webseite & App
Geschmäcker sind verschieden. Aus diesem Grund gibt es weddies als App und als Webseite. So müsst ihr keine Gäste zwingen, eine App herunterzuladen und die jüngere Generation kann sich trotzdem auf ihrem Smartphone austoben. Zudem erleichter eine Webseite euch und eurem Hochzeitsfotografen größere Mengen an Fotos hochzuladen.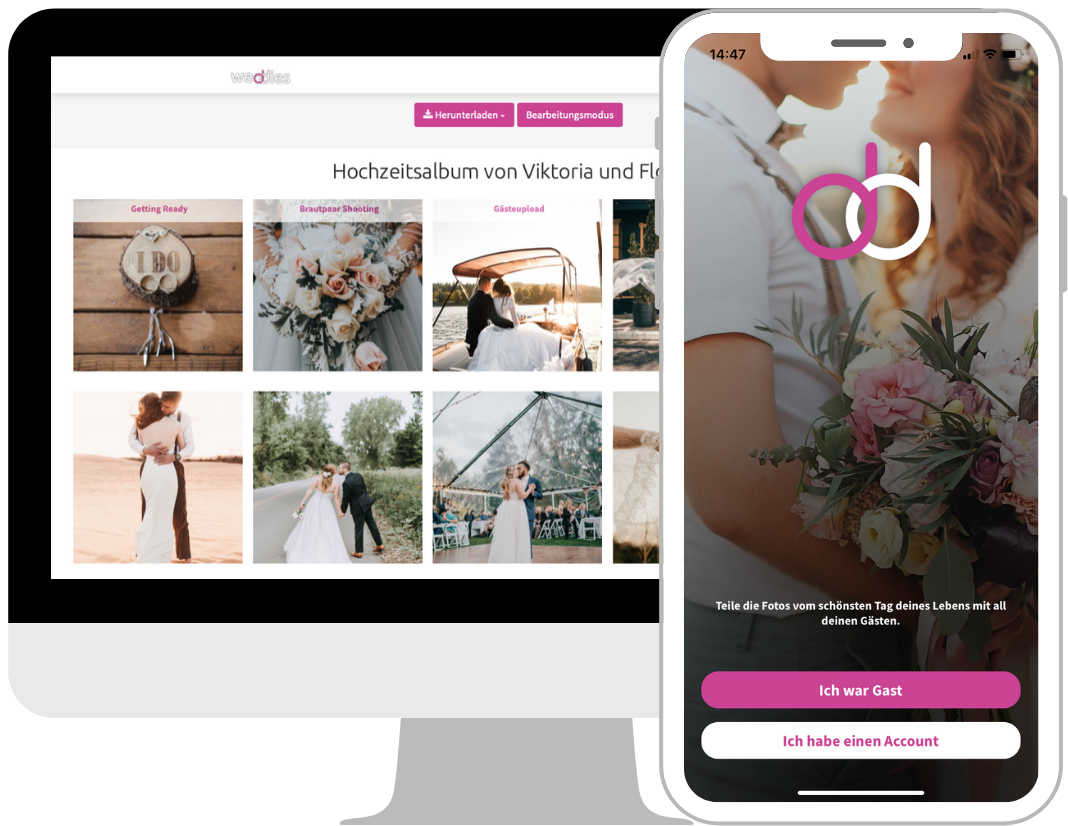 German data protection
weddies is a German product with headquarters in Germany. The servers on which we store your wedding photos and videos are located in a German data center and are subject to German data protection laws. The security of your data, photos and videos is our top priority.
Closed society
It's your wedding photos and videos and you decide who can see them. Only those who have the album link and album password will have access to your photos and videos. So it's up to you who you invite into your weddies online wedding album and who needs to stay outside.
Encrypted data transfer
All your data is transmitted encrypted and is therefore best protected from third parties.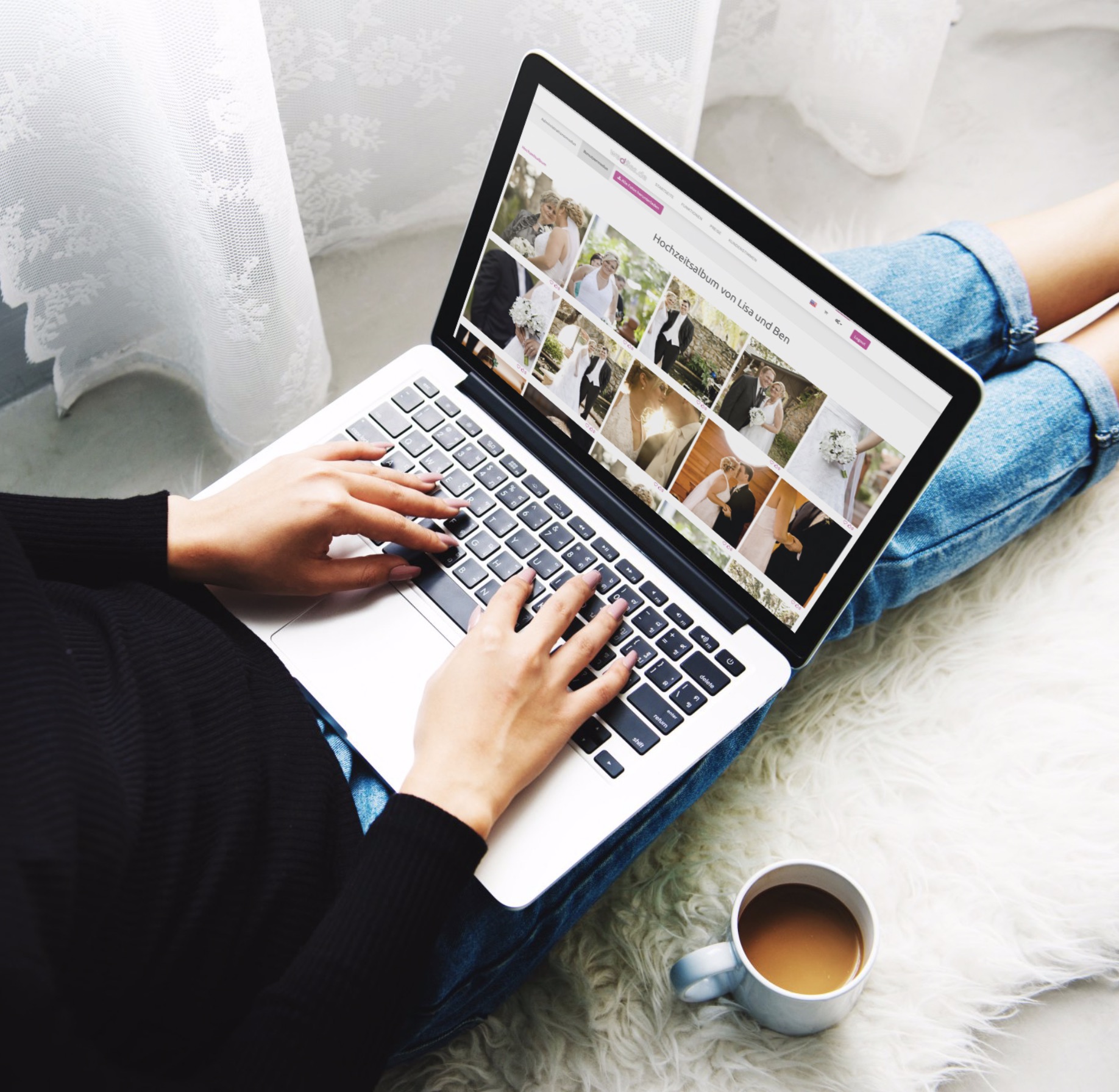 No hidden costs
You can choose between the free basic album or a paid premium album. With a premium album, you only have to pay once when you create the album. Additional costs only arise if you order photo prints, USBs or DVDs. All other features are completely free.
No automatic renewal
Fair play is important to us. Therefore, there is no automatic renewal of your weddies online wedding album. You will receive an email about 30 days before your album expires, which will tell you the end of your album and then you can actively decide if you want to extend it.